Strategic Prosecution
Mining Your Competitors Portfolio for Your Strategic Benefit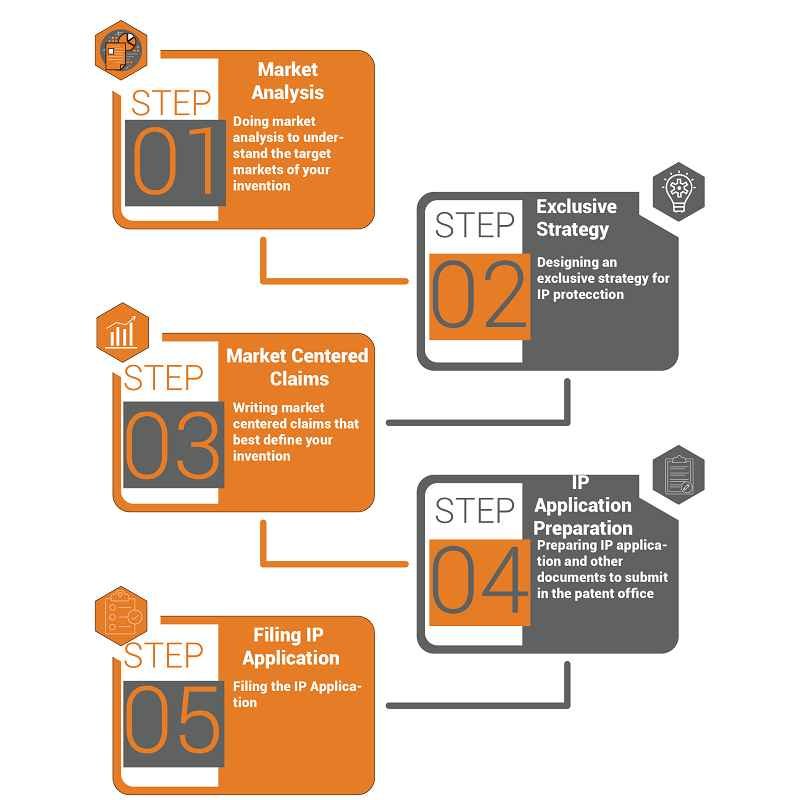 obtaining claims which has no value in the market doesn't benefit our clients. We prosecute IP assets for obtaining market centric claims by providing our market based solution and also based on our clients requirements, market report around the invention and suggest our clients to amend the claims according to the market which in turn makes easy for our clients to monetize their assets.
◼ In-depth market research to get information about the top players, existing products, and latest trends in the targeted markets.
◼ Work directly with the clients to create detailed descriptions and claims.
◼ Detailed research to check validity of the claims and develop IP monetization strategy.