Patent Licensing
We offer a complete suite of solutions and services, ranging from basic patent portfolio evaluation to customizable licensing programs for your specific Patent Licensing needs—delivering actionable insights into the current and potential value of your patent portfolio.
A well thought-out and timely in-licensing of a patent can save millions being spent in research and development and, out-licensing or cross-licensing of a patent(s) can generate revenues and maximize profit.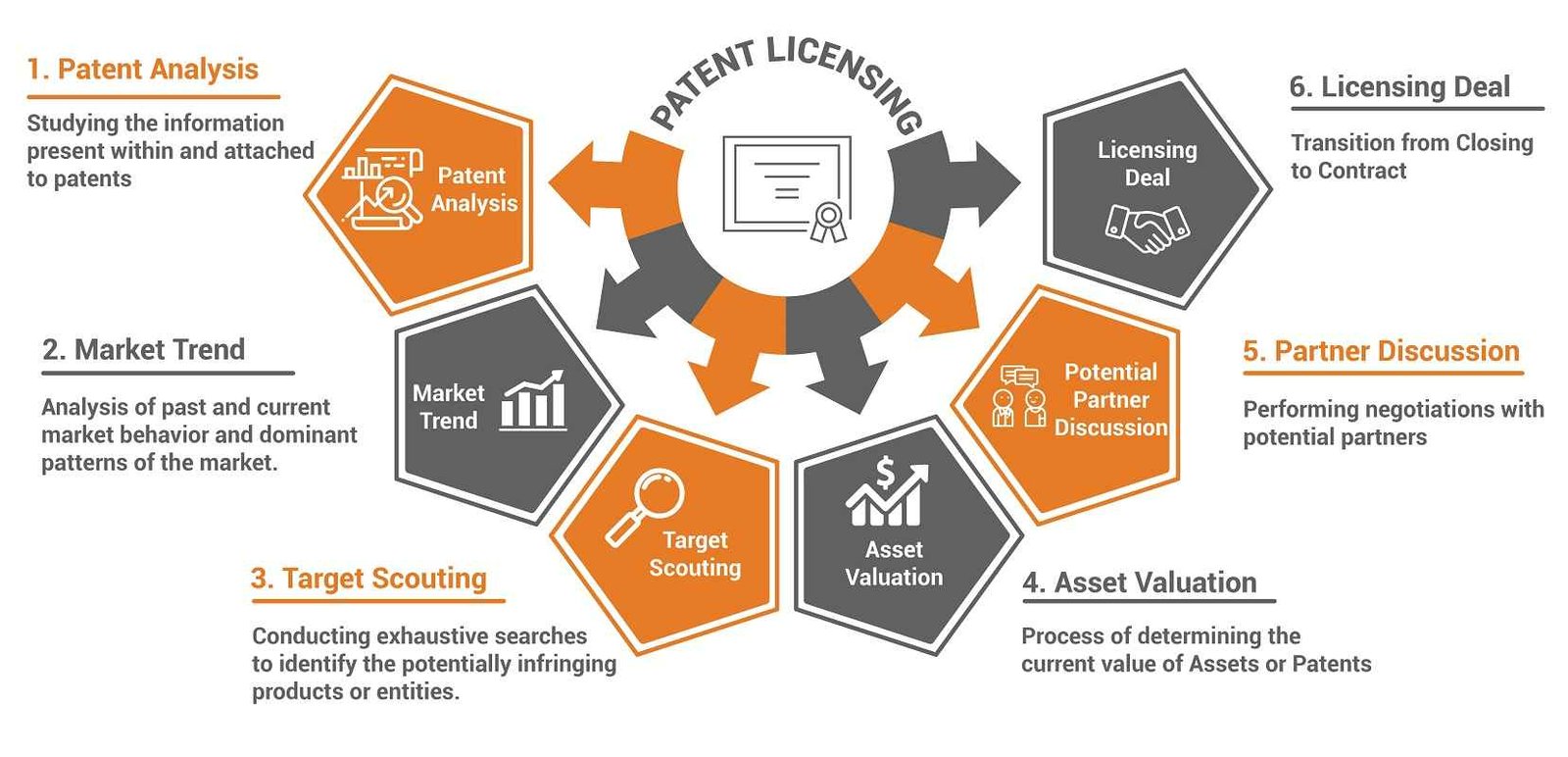 Patent licensing is one of the key strategies in the patent world. It is considered an attractive and continuously evolving business opportunity. Our team works closely with you to come up with patent licensing strategies that help accomplish your business goals. Today, we are positioned as one of the leading advisors in the patent licensing domain, thanks to our strong and reliable relationship with our clients.
Comprehending the nature of the business and the market, we have been able to successfully deliver a wide range of patent licensing projects. We assist you in recognizing potential technology areas where your organization can benefit in acquiring or licensing the patent portfolio, thus plan transactions accordingly. We also help you to analyze and assess out-licensing opportunities in order to reap the maximum benefit. We support you at every stage of patent licensing by providing services such as patent infringement search, target identification, infringement analysis, evidence of use charts (EoU), claim charts, product mapping, validity searches, file wrapper/file history analysis, due diligence support, and brokerage/IP sale document.